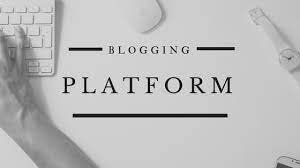 The blog has recently moved to a new platform. Please be patient with us as we adjust to the new changes.
There are some pros and cons to the new platform.
PROS
Site speed is significantly faster, which among other things means accessing the site on very slow 3g internet connections should be possible. For example, people in countries with limited internet access could potentially access the content much easier now.
Content will be easier to find when searching the internet due to the new platform's ability to optimize for search engines (Google etc.).
CONS
At this time there is no "Like" feature for posts. We are working to make the "Like" feature available. However, we did just get a "Like" feature added to comments.

People will no longer be able to follow the blog through their WordPress.com accounts. Instead you will have to view posts and other pages right on the site. But following the blog via email is still available.
Thank you for your patience as we maneuver this new learning curve. We have the help of an awesome Web Developer who has been working very hard to make the blog more accessible and efficient.
If you have any questions or encounter problems, email me (TWBTC) at unholycharade@gmail.com