SERMON SERIES
Originally titled "The Psychology and Methods of Sin" this is a 21-sermon series by Jeff Crippen dealing with the mentality and tactics of evil.
This sermon series is also posted on this website as a weekly Sunday post.  This is a link to the first sermon in the series. 
A 26-part sermon series given by Ps Crippen at Christ Reformation Church in 2015-16. The sermon series is a practical theology of evil.  The purpose is to expose evil in its practice. Also the method is not primarily to produce an academic, theoretical, nor philosophical treatise, but rather an experiential and real life (yet profoundly spiritual) walk in the footsteps of Christ's people sent out as sheep in the midst of wolves.  It is practical truth for practicing followers of Jesus Christ who, whether they fully realize it or not, actually do have a roaring lion on the prowl seeking to devour them.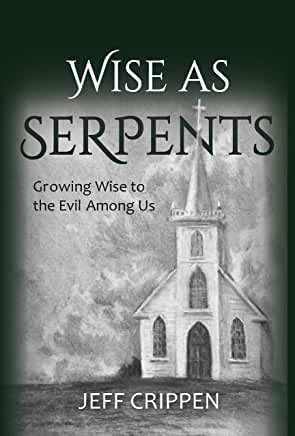 Update 2020: We have published a 300+ page book based on this sermon series.Here is the affiliate link* to the paperback version.  A Kindle version* is also available. For more information the book was introduced on the blog here. 
SERMONS
Using Jeremiah 5-6 as his Scripture text, Pastor Crippen examines five traits of the wicked that we need to be able to recognize if we don't want to be duped by them.  This sermon was given on 11/7/2020 at CRC and can be found at Sermon Audio.
BIBLE  STUDIES
1 John Video Teaching Series: Pastor Crippen has recorded a 24-part in-depth Bible study on the book of 1 John.  Many common questions about abusers are answered in 1 John (i.e. Is my abuser a Christian?)
Gospel of John Video Teaching Series: Pastor Crippen teaches an in-depth teaching on sound doctrine that is true to Scripture. Most professing Christians are uninformed on the basics of the Christian faith. You must be born again!
(These teaching series can be found at both sermonaudio.com and at our YouTube Channel.)
*Unholy Charade is a participant in the Amazon Services LLC Associates Program, an affiliate advertising program designed to provide a means for website owners to earn advertising fees by advertising and linking to Amazon.com and affiliated sites. See additional information here.